American Pit Bull Terrier: Stubby was found as a stray dog on the campus of Yale in 1917. During World War I in 1917, he was smuggled to France by his owner, Corporal John Robert Conroy. Stubby served with the 102nd Infantry Regiment in France's trenches. He served for 18 months, participating in 17 battles. Stubby used his senses to warn his unit of attacks of poison gas, locate downed soldiers on the battlefield, and warn his unit of incoming artillery fire. After he sniffed out a German spy in the trenches, he was promoted to sergeant. This was the highest rank achieved by a military animal at the time.
Sergeant Stubby was wounded by retreating Germans throwing hand grenades in the foreleg, and was injured in mustard gas attacks. For the latter, he was issued a specially designed gas mask, all his own. He was then smuggled home by his handler after the war. Sergeant Stubby met Presidents Wilson, Coolidge, and Harding. He was presented a gold medal from the Humane Education Society by General John J. Pershing in 1921.
Sergeant Stubby died in 1926.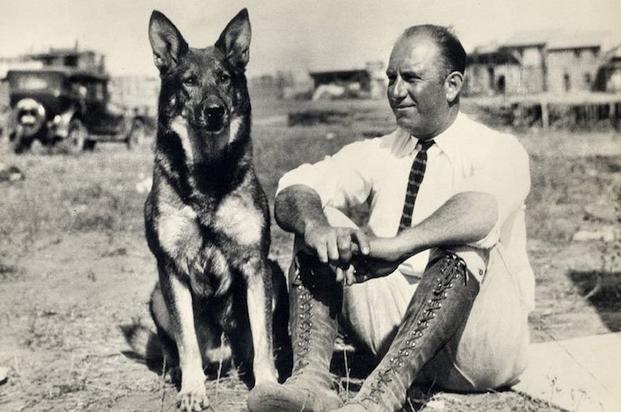 Chips
Collie/German Shepherd/Siberian Husky Mix: Chips was donated for duty during World War II and he was trained as a sentry dog. He was deployed with the 3rd Infantry Division in North Africa, Sicily, Italy, France, and Germany. During the invasion of Sicily, he and his handler were pinned down by an Italian machine gun team on the beach. Chips jumped into the pillbox and attacked the gunners, causing them to surrender. He sustained powder burns and a scalp wound in the fight. Chips was awarded the Distinguished Service Cross, Purple Heart, and Silver Star, but the commendations were revoked as military policy at the time didn't allow this recognition for animals. Chips was discharged in 1945, when he was returned to his original family, who then gave him to his military handler, Private John P. Rowell.